Welcome to the website of the Bedford Democratic Party
P.O. Box 801
Bedford Hills, NY 10507

The Bedford Democratic Committee is a registered Political Action Committee (PAC) and is legally allowed to accept financial contributions under New York State Election Law.

Our membership is open to any registered Democrat.

2019 ELECTION -- All Local Democrats Win
Kitley Covill
County Legislator
District 2
2-year term
Ellen Calves
Town Board
4-year term
Chris Burdick
Town Supervisor
2-year term
Bobbi Bittker
Town Board
4-year term
For Terms Beginning January 2020
With the election of our slate in November 2019, Democrats now occupy all seats on the Town Board, the Supervisor's position, and District 2 of the Westchester County Legislature.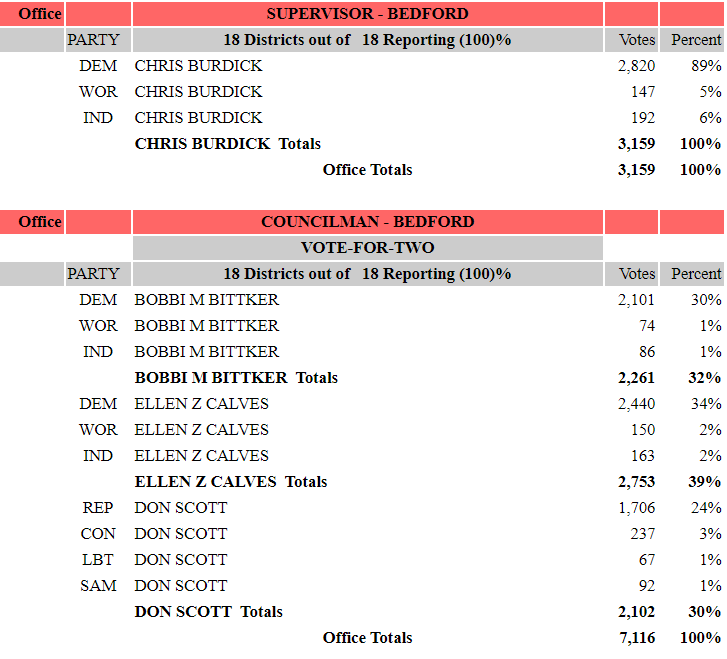 Bedford Democrats Also Won the 2017 Election
Maryann Carr, Town Board
Kate Galligan, Town Board
Kitley Covill, County Legislator
Chris Burdick, Supervisor
---
About the Bedford Democratic Committee
The Bedford Democratic Committee is made up of your neighbors working to better our community, in affiliation with the Democratic Party. We welcome you to join us, and thanks for your interest.

The Bedford Democratic Committee usually meets the 3rd Thursday of every month, but there can be changes, so please check this website before the meeting or let us know that you will be attending. Use the "Contact Us" page or just send an email to us: info@bedfordNYdemocrats.org
NEXT MEETING

Date: Thursday, December 19, 2019
Usual meeting time 7:00 PM

Usually we meet monthly on the "third Thursday" at the Bedford Hills train station beginning at 7:00 pm punctually.

Sign up for the BDC mailing list

---
News for Residents in Bedford . . .
BDC Holiday Party 12/19
Our December meeting is the annual Holiday party, convened on our regular meeting date (third Thursday) at our regular meeting place (B.H. train station).

We'll have lots of food and drink, lots of camaraderie, lots of political discussion, and tons of fun!

Pleases mark your calendar, clear the evening for holiday merriment starting at 7 PM, put on your party shoes and a big smile, and join us for an evening of fellowship.
---
Significant Events on the calendar . . .
No schedule events to show with display dates covering 12/9/2019
---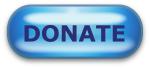 As you know, we are always grateful to receive contributions for our committee and candidates. Donations in any amount are welcome and always appreciated. Thank you.